Calamares: also known as calamari is a deep fried dish from the Mediterranean region. This is made up of squid rings dipped in batter and deep fried for about 2 minutes. This is best served when dipped in spicy vinegar sauce or marina as they do in other countries. Squid rings can usually be purchased in grocery stores.
Chicken skin: this is a famous chicharron dish of the Philippines. Influenced by the Spaniards, not only chicken skin is deep fried, even pork skin, and sometimes even intestines
Soft shell crabs: soft shell crabs can be bought in grocery stores. These are crabs with soft shell dipped in an egg white batter then flour mixture made of all purpose flour, salt, pepper, and celery salt, deep fried until golden brown.
Shrimp: these are shrimps dipped in beaten eggs and dredged in flour mixture made of all purpose flour, salt, and pepper. This is later on coated with bread crumbs and deep fried. Best served with kikkoman sauce.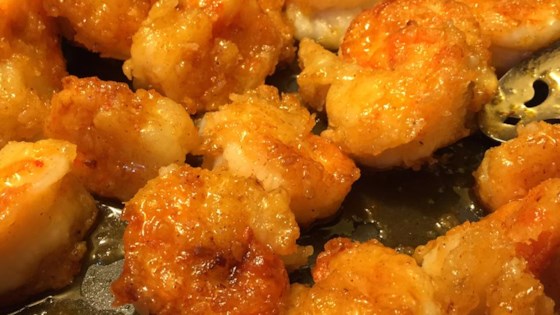 Longganisa: Longganisa is another Filipino food that is popular throughout the country. It is our local sausage or chorizo, but its origin is Spanish (longaniza). Basically, they are grouped into two categories, the sweet longganisa (hamonado) and the garlicky/sour/salty ones (derecado). By contrast, is known for its distinctively sweet taste. Unlike Spanish chorizo, Filipino longganisa can also be made of chicken, beef, or even tuna. Commercial varieties are made into links, but homemade sausages may be simple patties.
Isaw ng Manok (Grilled Chicken Intestine): Also known as Barbecue isaw, grilled chicken intestine is a mainstay in the side-streets of Metro Manila. Chicken intestine is grilled over charcoal and usually basted with a mixture of soy sauce, garlic, salt, pepper, ketchup, and cooking oil. This food has been one of the famous street foods since time immemorial.
Isaw ng baboy: Inihaw na Isaw ng Baboy is a Filipino bizarre street food made with sliced large intestines. These are pig's large intestines that are cleaned thoroughly and boiled until tender and less pungent. It is then rubbed with several spices and skewered in a bamboo skewer. The next thing to do is to boil the isaw with vinegar and ginger, along with bay leaves, salt, and pepper. This will tenderized the intestines while reducing its pungent odor. Used spices are cumin, garlic powder, salt, pepper, and cayenne pepper powder. These are absorbed for a few hours before grilling.
Dugo: Chicken blood is extracted from the chicken in liquid form. When the blood is placed in an open container and cooled down a little, the texture becomes thicker and somewhat gelatinous. The "gelatinous" blood is scalded to have a more solid form then cut into rectangular pieces. Grilled chicken blood has no taste at all, it's not gamy or foul smelling as it may seem. It's just like chewing something without any taste. The best way to compliment this is by dipping it in vinegar and chili mixture.
Barbecue: Filipino Pork Barbecue made of pork slices marinated in a sweet BBQ sauce and skewered in bamboo sticks. Sweet, salty, and slightly spicy, these Filipino-style kebabs are seriously addicting. Filipino pork barbecue is a popular street food in the Philippines as well as a regular mainstay at parties and special gatherings. Commonly peddled at street corners on makeshift grill carts, these delectable pork skewers are also widely enjoyed as a viand with hefty servings of rice and as portable appetizers to complement ice cold beer.